Tax Updates Service 2020
Keep yourself informed,

Brought to you in commercial partnership with AAT to keep you informed,

up to date and confident when advising your businesses and clients. Everything you need to know about tax from recent updates, regulation changes to comprehensive overviews on important tax topics.
Save 10% with promo code
AAT101
What do you get?

Expertise
Everything you need to know on tax, from the experts.

Latest Updates
Fresh, new content added every month.

CPD Certificate
Track your CPD and earn your 2020 CPD certificate.
We are providing additional weekly briefings on the coronavirus crisis. Helping you to take appropriate action and to advise your clients and businesses appropriately. We will also cover Brexit and its impact on financial reporting and tax.
It's hard to keep up to date with the fast pace of change, but as a finance professional it is critical that you continue to provide relevant, informed advice on all areas of tax, as well as understanding the effect new developments will have on you, your clients and your businesses.
Every month, through a combination of podcasts, videos, CPD Bites, online courses, articles and quizzes you'll receive the latest tax information and focus on key tax topics.
This is a commercial partnership between accountingcpd and AAT. These products are available to AAT members at a discounted rate as a benefit of your AAT membership. We are pleased to bring these products to your attention, which we feel may be of value and benefit to our members, but please note that this does not constitute a recommendation from AAT.
Look inside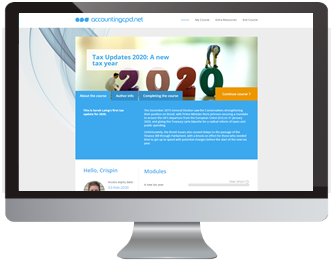 Quarterly reviews
Covering what's happening right now, in all areas of tax, - personal, business, capital and indirect.
Spotlights
in depth coverage of key tax topics: what's new, key developments, what it means for you and how to respond.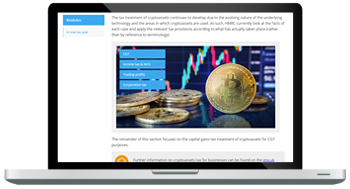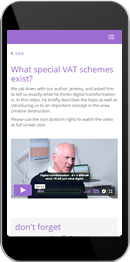 Expert view
Hear what our team of tax experts have to say on a range of tax issues, in video interviews, podcasts and articles.
Quick updates
If it happens, you'll know about it. Don't miss a thing with our regular briefings and updates on key topical tax news.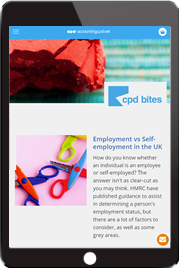 *Your 50% off promo code will be emailed to you within 28 days of completing your purchase. Tax Updates Service 2021 will go on sale in January.