Learning pathways
Whatever your next career goal, a learning pathway can help you achieve it. What's your next career goal?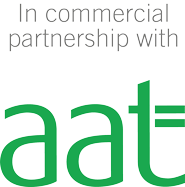 What is it?
Learning pathways are designed to help you achieve your next career goal. Studying online a learning pathway is easy to fit around your personal and professional priorities and you will quickly find you have completed your CPD requirements. We suggest you study just one hour per week for 20 weeks but can complete your CPD online whenever and wherever it is convenient for you.
Choose from a range of learning materials on each topic to tailor the learning pathway to meet your needs. Extend your network and learn from your peers by working through the learning pathway alongside a group of fellow accounting professionals. Our pathway facilitator will help you to stay on track by supporting, enthusing, nagging and cajoling you. And with webinars, online courses, guest lectures, articles and collaborative learning you will never be bored.
How does it work?
Studying online, your facilitator will e-mail you each week to suggest topics to work through. You can sign on to complete the learning whenever it is convenient for you.
In the learning materials, you will have access to a wealth of courses, CPD Bites, quizzes, articles, and weblinks so you can select what is most relevant to you. Once you have completed your study, you will record a CPD reflection to help you remember what you have learned and how you will apply your learning. The CPD reflection report builds up through the learning pathway, so you can save it or print a copy once you have finished.
How do I enrol?
To enrol in any of our learning pathways, just use the Add to basket button on any of the learning pathway detail pages, and then check out as normal. Or access a learning pathway as part of our annual licence service.
If you are already an accountingcpd licence holder, you are entitled to choose learning pathways at no extra cost. If you would like to enrol on a learning pathway, use the Register now button on any learning pathway page.