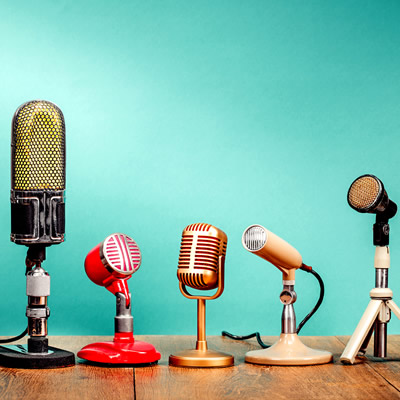 Presentation Skills
This course will enable you to:
Deliver effective presentations to share information, win support for new ideas and enhance your reputation
Plan and structure successful presentations
Capture your audience's attention using the right design and structure in PowerPoint
Tell stories to connect with your audience
Prepare effectively for presentations
Build rapport with your audience using a variety of verbal and non-verbal communication skills
Whatever your role, or the organisation you work in, effective presentation skills are an important part of your professional portfolio, and presentations will be vital for sharing business information. Being able to project an air of confidence and hold the room are, of course, key skills for presenters, but there's something equally important that needs to take place behind the scenes.
In this course, explore how to deliver effective presentations to share information, win support for new ideas and enhance your reputation. Learn about the importance of planning, design and structure, and how to employ story-telling to engage your audience.
Presentations and why they matter
The ultimate communication challenge
Why presentations still matter in the workplace
What's special about presenting?
Key skills for effective presenting
Common presentation challenges
Your natural presentation style
Planning and structuring a presentation
Applying the GAMMOC model of communication
Thinking about goals and outcomes
Thinking about audience and context
Structuring information
Designing and using slides
Designing great slides
The role of PowerPoint
Principles of good design
Designing slides with data
Thinking about images
Persuasion and storytelling
Persuasive strategies
Why stories are so powerful
Final preparations
Drafting and using notes
Preparing yourself
Managing nerves
Delivering an impactful presentation
Building rapport
Using your voice
Encouraging participation
Delivering a remote presentation
Handling questions

ACCA partner with accountingcpd.net to provide high quality CPD for members. As an ACCA member, you are required to complete at least 40 relevant units of CPD each year, where one unit is equal to one hour. 21 units must be verifiable; the other 19 can be non-verifiable.
Verifiable CPD
Your accountingcpd.net course counts as verifiable CPD, if you can answer "yes" to these questions:
Was the learning activity relevant to your career?
Can you explain how you will apply the learning in the workplace?
You select courses that meet these criteria, and as you complete each course you get a CPD certificate so you can provide ACCA with the evidence that you undertook the learning activity.