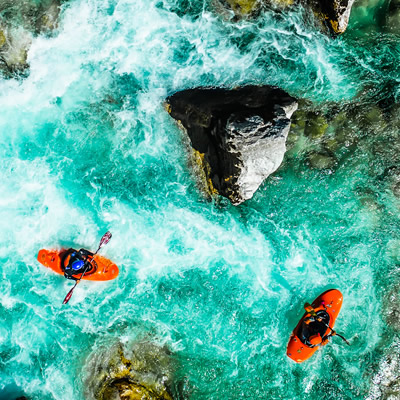 Power Pivot: Getting Started
This course will enable you to:
Familiarise yourself with the user interface of Power Pivot
Work easily with calculations across different tables of data linking together
Use Power Pivot to quickly insert pivot tables, charts, form multiple tables and analyse data
Understand the basics of DAX, including time intelligence functions that arenít found in Excel
If you are a novice at using Power Pivot, you're not alone. Although itís one of Excelís most useful features for accountants, not many of us know what is it or how should we be using it.
Power Pivot is an Excel add-in available in Excel 2010, certain versions of Excel 2013 and later. Power Pivot, with its own DAX functions, can be used to perform complicated data analysis and to create sophisticated data models. This makes it a powerful tool for accountants.
In this course, you will learn to use Power Pivot at an expert level. You will become comfortable with Power Pivot Models, using Pivot tables and charts, as well as carrying out calculations and time intelligence functions.
It is recommended that you have a good understanding of Excelís standard pivot tables and charts before taking this course. If you are a beginner with Excel we recommend starting with the course, Basic Data Analysis for Accountants in Excel.
Power Pivot Orientation
What is Power Pivot?
How do I create a linked table from Excel to Power Pivot?
How do I find my way around Power Pivot?
How can I get data into Power Pivot?
How do I change the data types of tables?
How do I work with tables in Power Pivot?
Relationships
What are relationships?
What are fact and dimension tables?
How do I create a relationship in Power Pivot?
How do I overcome a many to many relationships?
Tables and Charts
How do I insert a pivot table?
How do I work with a pivot table?
How do I insert a pivot chart?
What are chart elements?
How do I insert slicers and timelines?
Understanding DAX
What is DAX?
What data types are found in DAX?
What are calculated columns and measures?
How do I use SUM and SUMX?
How do I use COUNT and COUNTX?
How do I work with related tables?
Time Intelligence Functions
What are time intelligence functions?
What are date and calendar tables?
How to I use the TOTALMTD, TOTALQTD and TOTALYTD expressions?
How can I compare to a previous period?
How do I calculate moving and rolling totals?

ACCA partner with accountingcpd.net to provide high quality CPD for members. As an ACCA member, you are required to complete at least 40 relevant units of CPD each year, where one unit is equal to one hour. 21 units must be verifiable; the other 19 can be non-verifiable.
Verifiable CPD
Your accountingcpd.net course counts as verifiable CPD, if you can answer "yes" to these questions:
Was the learning activity relevant to your career?
Can you explain how you will apply the learning in the workplace?
You select courses that meet these criteria, and as you complete each course you get a CPD certificate so you can provide ACCA with the evidence that you undertook the learning activity.