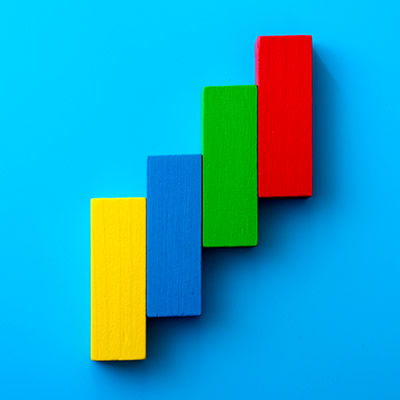 Intermediate Excel Formulas for Accountants
This course will enable you to:
Use a variety of rounding functions and formulas
Extract text from text strings, create dynamic text labels, and custom format your text
Use custom formatting to change the presentation of dates and times
Make your workbooks more resistant to errors by setting up data validation and creating error-resistant formulas
Excel is the tool of choice for accountants, but many of us only use a fraction of the functionality available. It can be difficult to enhance your Excel skills when you don't know what tools are available to you.
This course builds on your Excel knowledge and skills by introducing you to even more formulas that you can use in your accounting or finance role. You'll master a variety of rounding and text functions, understand how to use date and time formulas in your role and how to create error-resistant formulas. It's an ideal course for finance professionals who have mastered general level formulas and are looking to take their skills to the next level.
Rounding functions
ROUND function
ROUNDUP and ROUNDDOWN
FLOOR.MATH and CEILING.MATH
Other rounding functions
Text functions
Separating text
Extracting text
Cleaning text
Searching and amending text
Custom formatting
Dynamic labels
Dates and times
How Excel works
Calculating duration
EOMONTH
Formatting dates and times
More date and time functions
Data validation and errors
The basics of data validation
Applying data validation
Advanced data validation
Errors
Product costs

ACCA partner with accountingcpd.net to provide high quality CPD for members. As an ACCA member, you are required to complete at least 40 relevant units of CPD each year, where one unit is equal to one hour. 21 units must be verifiable; the other 19 can be non-verifiable.
Verifiable CPD
Your accountingcpd.net course counts as verifiable CPD, if you can answer "yes" to these questions:
Was the learning activity relevant to your career?
Can you explain how you will apply the learning in the workplace?
You select courses that meet these criteria, and as you complete each course you get a CPD certificate so you can provide ACCA with the evidence that you undertook the learning activity.