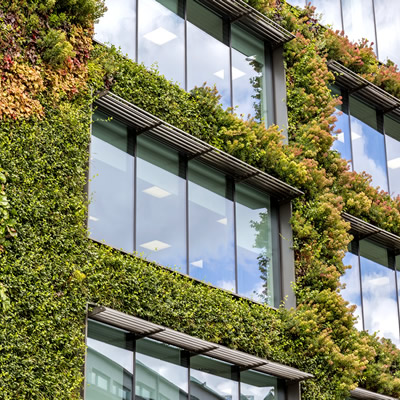 Integrated Reporting
This course will enable you to:
Understand the objectives and benefits of Integrated Reporting
Implement Integrated Reporting into your own organisation
Recognise the seven Guiding Principles and consider their implementation
Apply the Content Elements to your Integrated Report
Integrated Reporting is a radically new approach to annual corporate reporting. Many larger organisations all over the world are making the transition. In South Africa, it is compulsory for listed companies. But what does it actually mean, who's doing it, and what do you need to know to advise your business or your clients?
Integrated Reporting focuses on the inter-connectivity of strategy, corporate objectives, performance measurement, risk assessment, resource allocation and governance. More and more organisations are doing it and it's likely that soon an Integrated Report will be an expected part of the information provided to stakeholders.
This course gives you a clear overview of the Integrated Reporting Framework, and practical advice on its application. It will enhance your understanding of this topical issue in corporate reporting, and enable you to develop an action plan for implementing the framework.
An introduction to Integrated Reporting
What is Integrated Reporting
What is Integrated Thinking?
What is the International Integrated Reporting Framework (IIRF)?
What are the benefits of following the IIRF?
What is the value creation process?
What are the six capitals?
The Guiding Principles of Integrated Reporting
What are the seven Guiding Principles of Integrated Reporting?
Strategic focus and future orientation
Connectivity of information
Stakeholder relationships
Materiality
Conciseness
Reliability and completeness
Consistency and comparability
The Content Elements of Integrated Reporting
What are the Content Elements of an Integrated Report?
Organisational overview and external environment
Governance
Business Model
Risks and opportunities
Strategy and resource allocation
Performance
Outlook
Basis of presentation
Implementing Integrated Reporting
What are the stages of planning to implement Integrated Reporting?
How can an organisation embed Integrated Thinking?
What processes and systems are required to implement Integrated Reporting?
How can an organisation enhance the credibility of an Integrated Report?
What are the challenges of obtaining assurance to enhance the credibilty of an Integrated Report?

ACCA partner with accountingcpd.net to provide high quality CPD for members. As an ACCA member, you are required to complete at least 40 relevant units of CPD each year, where one unit is equal to one hour. 21 units must be verifiable; the other 19 can be non-verifiable.
Verifiable CPD
Your accountingcpd.net course counts as verifiable CPD, if you can answer "yes" to these questions:
Was the learning activity relevant to your career?
Can you explain how you will apply the learning in the workplace?
You select courses that meet these criteria, and as you complete each course you get a CPD certificate so you can provide ACCA with the evidence that you undertook the learning activity.