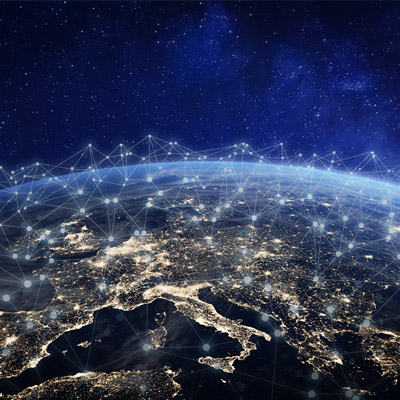 IFRS: A Primer
This course will enable you to:
Find out about the core aspects of financial reporting under IFRS
Understand the importance of IFRS and the role of The International Accounting Standards Board (IASB)
Get to grips with the standards and how they are applied in practice, including accounting for assets and liabilities
Understand the IFRS framework and how it relates to other local standards
Refresh your knowledge and understanding of IFRS
Companies all over the world account under International Financial Reporting Standards (IFRS) so as an accountant it's important to have a grasp on these standards and how they are applied.
Whether you're looking for a refresher or just want to familiarise yourself with IFRS, this course provides an overview of IFRS and how to report under these standards. Not only will you learn about the IFRS regulatory framework, fundamental accounting concepts, and developing accounting policies, you'll also explore how to account for assets, liabilities, income, and expenses.
An introduction to the IFRS regime
IASB and the IFRS Standards
The IFRS for SMEs
Global adoption of IFRS
IFRS financial statements
Accounting policies
Presentation of financial statements
The statement of financial position
The statement of profit or loss and other comprehensive income
The statement of changes in equity
The statement of cash flows
Accounting for assets
Assets - definitions and concepts
Property, plant, and equipment
Measurement subsequent to initial recognition
Discussing PPE measurement
Intangible assets
Measuring and categorising intangible assets
The impairment of assets
Current assets
Accounting for liabilities
Provisions, contingent liabilities, and contingent assets
BP's provisions and the Gulf of Mexico oil spill
Specific types of provision
Leasing
Financial liabilities
Accounting for revenue and discontinued operations
Revenue recognition
Recognising revenue over time
Discontinued operations

ACCA partner with accountingcpd.net to provide high quality CPD for members. As an ACCA member, you are required to complete at least 40 relevant units of CPD each year, where one unit is equal to one hour. 21 units must be verifiable; the other 19 can be non-verifiable.
Verifiable CPD
Your accountingcpd.net course counts as verifiable CPD, if you can answer "yes" to these questions:
Was the learning activity relevant to your career?
Can you explain how you will apply the learning in the workplace?
You select courses that meet these criteria, and as you complete each course you get a CPD certificate so you can provide ACCA with the evidence that you undertook the learning activity.