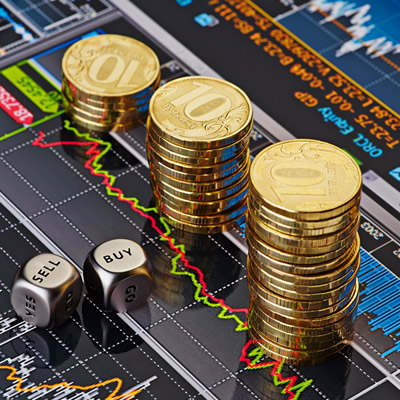 Foreign Exchange
This course will enable you to:
Understand how foreign exchange risks arise, and how they can turn into profit or loss
Familiarise yourself with financial contracts available for fixed exchanges of currency
Appreciate the relationship between currency volatility and the price of options
Advise on "over-the-counter" and "exchange-traded" modes of trading foreign exchange financial instruments for delivery in the future
Discover different types of supplier of foreign exchange service along with some specialist new entrants
Many organisations have to deal in currencies different to their own base currency, whether this is through using foreign suppliers or accepting payment from customers overseas. Either way, this can introduce risks and complications. In order to advise your organisation and your clients, you need to understand the steps organisations can take to hedge against the risks and perhaps even reap some rewards.
This course offers a detailed insight into the world of foreign exchange. Get to grips with the risks to your organisation arising from foreign exchange and assess your options for minimising that risk. Learn about spot and forward transactions and why volatility between currencies plays a key role in determining the price of options. You'll also compare and contrast the two main modes of trading foreign exchange financial instruments for delivery in the future.
Foreign exchange risks
How risk arises
Purchases and sales in foreign currency
Investments in foreign currency
Disguised exposures
Budget exchange rates
Budgets and assumed rates
Hedging transaction-based risk
Hedging translation risk on investments
Economics of spot and forward
How contracts are priced
Spot transactions
Forward contracts
Deriving forward rates
Applying the pips to the spot rate
Future foreign exchange contracts
Economics of options
Foreign exchange options
Call and put options
The risks of options
Size of the option premium
Options, forwards and you
Over-the-counter and exchange-traded
Over-the-counter: Advantages and drawbacks
Lifecycle of an OTC transaction
Exchange-trading
Futures and options exchanges
Exchange-traded instruments: Advantages and drawbacks
Lifecycle of a exchange-traded transaction
Buying and selling contracts
Types of provider
Fintech
Specialist payment firms
Risks of working with specialists
Types of client
Commercial banks
Financial market infrastructures
Brokers

ACCA partner with accountingcpd.net to provide high quality CPD for members. As an ACCA member, you are required to complete at least 40 relevant units of CPD each year, where one unit is equal to one hour. 21 units must be verifiable; the other 19 can be non-verifiable.
Verifiable CPD
Your accountingcpd.net course counts as verifiable CPD, if you can answer "yes" to these questions:
Was the learning activity relevant to your career?
Can you explain how you will apply the learning in the workplace?
You select courses that meet these criteria, and as you complete each course you get a CPD certificate so you can provide ACCA with the evidence that you undertook the learning activity.