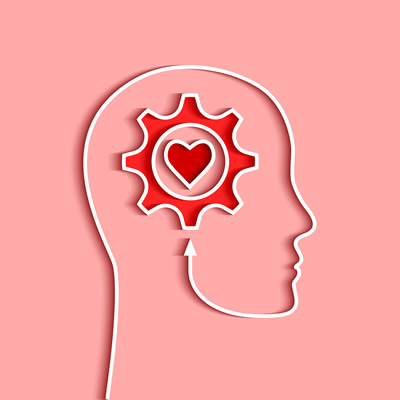 Emotional Intelligence
This course will enable you to:
Understand the basics of Emotional Intelligence (EI) and its importance in your role as an accountant
Discover the importance of self-awareness and self-reflection and the benefits these can have on your performance
Identify the difference between thoughts, emotions and moods
Understand the importance of building rapport when developing relationships
Discover the importance of empathy and how to use it in a professional environment
Extensive research shows Emotional Intelligence (EI) is crucial for creating and developing meaningful relationships. But what is meant by EI and how can you improve your EI skills?
This course will guide you through the basics of EI and identify the role your emotions have on your performance. It looks at how you can improve your EI through self-awareness and self-reflection. Once we have a better understanding of ourselves, we can understand the emotions and build rapport with those around us, helping to create and sustain professional relationships.
Introducing emotional intelligence
Emotional intelligence for finance professionals
Emotional intelligence – getting started
The importance of EI
The benefits of EI
Making EI work for you
Strengths and limitations
Getting emotional
Self-awareness
Understanding yourself
Self-awareness: internal vs external
Your emotions
Understanding emotions
Growing your own self-awareness
The benefits of self-awareness
Presentation skills
Revisiting the Johari window
Self-aware are you now?
Self-reflection
Looking at yourself
What is self-reflection anyway?
The power of self-reflection
When to self-reflect
Asking the right questions
Learning from mistakes
The real world
Recording results
Reflecting more and reflecting better
Making the most of the results
The daily mirror
Understanding and managing emotions
Controlling yourself
Thoughts, emotions and moods
Coping mechanisms
Emotional validation
A difficult conversation
Emotional acceptance
Emotional suppression
Emotional outbursts
In the mood
Building rapport and relationships
Building relationships
Rapport
Developing rapport
Establishing rapport
A client meeting
The importance of eye contact
How to really listen
Listening – hard
Listening and empathy
Rapport checklist
Building a team
Accountants and rapport
Looking at your relationships
Rapport-ting for duty
Emotional expression and empathy
Understanding emotions
Facial expressions
Facing the truth
Tone, volume and body language
Accountants and emotions
A little trust goes a long way
Empathy and being interested
Empathy and other people
The stages of empathy
Seeing the signs
Expressing yourself freely
The next steps

ACCA partner with accountingcpd.net to provide high quality CPD for members. As an ACCA member, you are required to complete at least 40 relevant units of CPD each year, where one unit is equal to one hour. 21 units must be verifiable; the other 19 can be non-verifiable.
Verifiable CPD
Your accountingcpd.net course counts as verifiable CPD, if you can answer "yes" to these questions:
Was the learning activity relevant to your career?
Can you explain how you will apply the learning in the workplace?
You select courses that meet these criteria, and as you complete each course you get a CPD certificate so you can provide ACCA with the evidence that you undertook the learning activity.