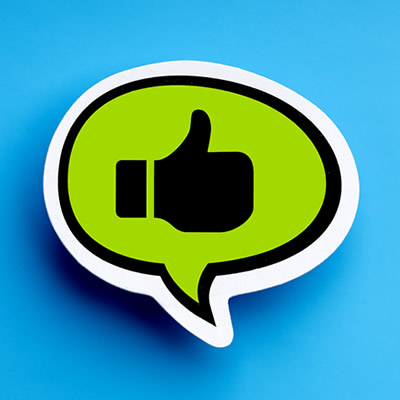 Communication for Professional Success
This course will enable you to:
Understand the impact of effective communication on you, your organisation and your career
Identify common communication barriers and how to remove them
Improve your listening, speaking and written communication skills
Boost your in-person communication skills as well as mastering effective communication in video calls
Appreciate the influence that context and culture have on effective communication
In a world where texts, emails and tweets are often sent without a second thought – and we often work at a distance – the importance of a considered and effective approach to communication has never been greater. What's more, recent research among employers has shown communication as the number one skill they are looking for in finance professionals.
This course demonstrates how to choose and use appropriate communication methods to achieve your goals. You'll discover how to plan and evaluate your communication activity, while improving your listening, speaking and writing skills. You'll also be able to overcome barriers and successfully communicate across different cultures and challenging professional situations.
Communication in a professional context
The role of communication
Why communication matters in the workplace
The essence of effective communication
The role of thinking and feeling
Understanding your audience
Accessible and inclusive communication
Inclusive language
Thinking about communication as a process
The communication process
The GAMMOC model of communication
Thinking about goals and outcomes
Thinking about audience and context
Thinking about messages and methods
Choosing your communication method
Balancing formality and timing
Evaluating your success
Why communication goes wrong
Dealing with problems
Diagnosing communication breakdowns
Common communication barriers
Communicating with non-specialists
Communicating in writing
Effective writing
When to choose written communication
Making the most of email
Thinking about visual design
The importance of editing
Communicating in person
Speaking up and listening properly
What's special about speaking?
Understanding and using body language
Establishing rapport
Communicating on video calls
Speaking up in meetings for quiet people
Delivering a great presentation
Considering context and culture
Putting things in context
Communicating when working remotely
Communicating during a crisis
Communicating change
Communicating during restructure
How culture impacts communication

ACCA partner with accountingcpd.net to provide high quality CPD for members. As an ACCA member, you are required to complete at least 40 relevant units of CPD each year, where one unit is equal to one hour. 21 units must be verifiable; the other 19 can be non-verifiable.
Verifiable CPD
Your accountingcpd.net course counts as verifiable CPD, if you can answer "yes" to these questions:
Was the learning activity relevant to your career?
Can you explain how you will apply the learning in the workplace?
You select courses that meet these criteria, and as you complete each course you get a CPD certificate so you can provide ACCA with the evidence that you undertook the learning activity.