CPA Diploma in IFRS Financial Reporting
Study online for this internationally recognised qualification. Everything you need to know about IFRS.
The Diploma is the ideal way to develop and demonstrate your expertise in International Financial Reporting Standards (IFRS) and enable you to apply the standards accurately and appropriately. It gives you everything you need to know about IFRS.
Exercises, scenarios, action plans and self-study assignments make the CPA Diploma in IFRS Financial Reporting the most engaging and learner friendly programme available.
In this qualification:
Requirements
Examine the requirements of IFRS on a Standard-by-Standard basis
Guidance
Provide guidance on how to use IFRS in practice
Reports
Apply relevant Standards to key elements of financial reports
Disclosures
Identify and apply disclosure requirements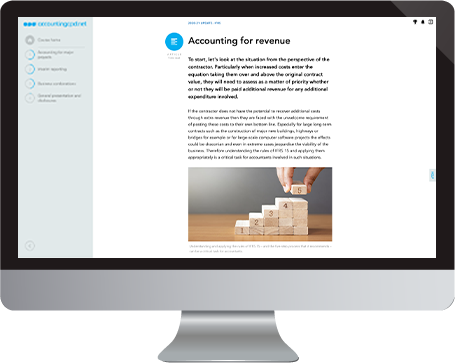 Learning resources
Work through the series of articles, case studies, quizzes, discussions, and more, to develop your understanding and skills.
Expert interviews
Find out what IFRS looks like in the real world with our in-depth video interviews with our IFRS expert, Wayne Bartlett.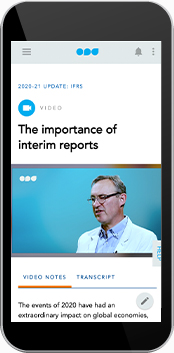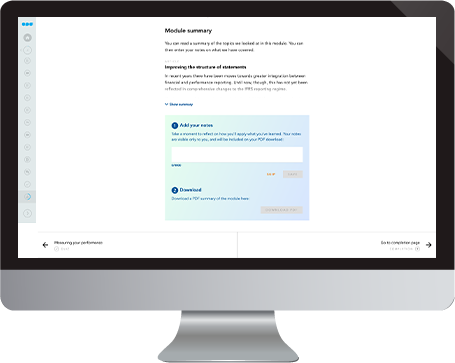 Action plan
Note any changes you wish to make going forwards, in order to apply your new knowledge in your professional role.
Assessment
Once you are ready, you can take the online assessment to demonstrate what you've learned, and complete the qualification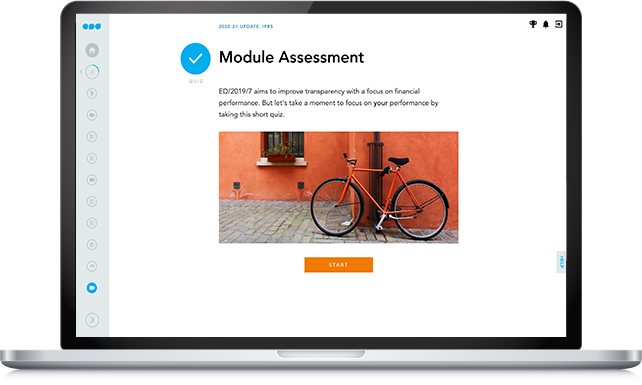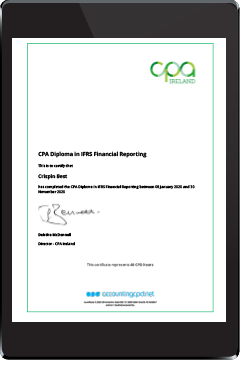 Secure certification
Once you've passed the assessment, you will receive a unique and secure certificate as evidence of your new understanding and capabilities.
The Structure of Financial Statements
Property, Plant and Equipment
Other Non-Financial Assets
Revenue Recognition
Financial Instruments
Accounting for Expenditure
Accounting for Business Combinations
Key Accounting Policies and Other Reporting Considerations
Sector Specific Standards

Final Diploma Assessment