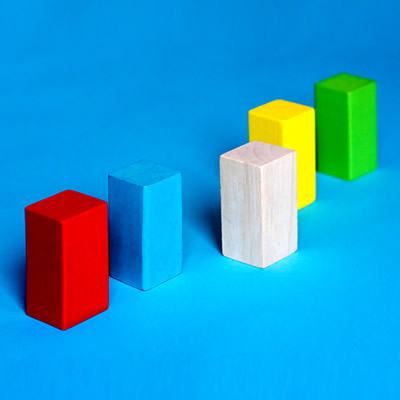 Advanced Excel Formulas for Accountants
This course will enable you to:
Employ Excel's suite of financial functions to calculate loan repayment and investment returns
Use functions such as Goal Seek and Scenario Manager, to analyse data and solve problems including both one and two variable analysis
Use OFFSET, INDIRECT and other Lookup and Reference functions to reference data from other worksheets, create dynamic functions and carry out lookups
Use named ranges and user defined functions to make navigation easier and formulas simper to read
Excel is an extremely powerful tool for accountants but are you using it to its full potential? Take your Excel skills to the next level, by mastering more advanced techniques, and understanding how they can be applied in your finance role.
This course will help you develop the skills you need to carry out complex calculations, like calculating loan repayments, and what-if analysis on your data. You'll learn how to calculate future value, use one and two variable analysis and make the most of reference functions. You'll also discover how using named ranges and user defined functions can make you more efficient in your work.
Financial functions
Future value
FV function
Effective interest rate
EFFECT function
Present and net present values
NPV function
Borrowers and the PMT function
Lenders and the PMT function
Analysis for accountants
One variable analysis
Two variable analysis
What are Scenario Manager, Goal Seek and Solver?
Scenario Manager
Goal Seek
Calculating profit
Activating Solver
Solver
Reference functions
The benefits of reference functions
OFFSET function
INDIRECT Function
Using INDIRECT to overcome errors
ROWS and COLUMNS
CHOOSE function
Named ranges and user defined functions
Benefits of named ranges
Setting up named ranges
Find and edit named ranges
Setting up a dynamic named range
Dynamic named ranges
User Defined Functions
Creating a UDF
LET function

ACCA partner with accountingcpd.net to provide high quality CPD for members. As an ACCA member, you are required to complete at least 40 relevant units of CPD each year, where one unit is equal to one hour. 21 units must be verifiable; the other 19 can be non-verifiable.
Verifiable CPD
Your accountingcpd.net course counts as verifiable CPD, if you can answer "yes" to these questions:
Was the learning activity relevant to your career?
Can you explain how you will apply the learning in the workplace?
You select courses that meet these criteria, and as you complete each course you get a CPD certificate so you can provide ACCA with the evidence that you undertook the learning activity.