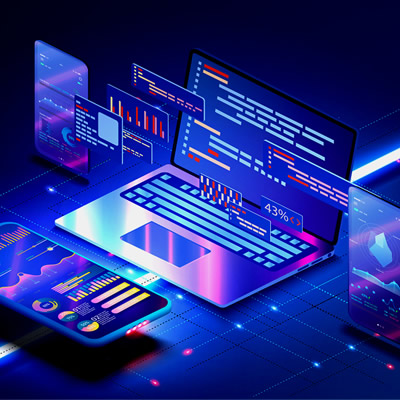 Technology Trends for Accountants
This course will enable you to:
Understand current technology trends and how they affect your role as an accountant
Explore emerging technologies, such as mobile accounting, artificial intelligence and machine learning, and discover how you can use them in your finance role
Get to grips with blockchain, cryptocurrencies and the expected breakthrough of both deep learning and embedded analytics
Prepare, analyse and present data more effectively, using new software and technology
Advances in technology are reshaping the role of accountants. Some see this as a threat to the profession, but embracing technological advances can provide many benefits and opportunities.
This course demystifies the world of technology for accountants, helping you to make informed decisions about adopting and using new technologies. You'll gain an awareness of the current trends and emerging technologies, such as mobile accounting and machine learning, and how they will impact your role. You'll discover potential future disruptors, and why improvements in technology and software are increasing the focus on data in finance.
Here and now
Keeping up to date
The changing accounting profession
The history of the digital firm
Ten elements of the digital firm
Adding value through technology
Benefits of cloud accounting
Adopting cloud accounting
Emerging technologies
Assessing technologies
The rise of mobile accounting
Mobile in accounting
Robotic process automation
Artificial intelligence
AI in accounting
Machine learning
ML in accounting
Future disruptors
Blockchain
Bitcoin
Initial coin offerings
Blockchain in accounting
Deep learning in accounting
Empowering people through analytics
Embedded analytics in accounting
Special focus on data
Making informed decisions with data
Data types
Big data
Data preparation
Extracting, transforming and loading data the right way
Data analysis techniques
Analytics tools
Data science
Algorithms in accounting
Visualisation in accounting

ACCA partner with accountingcpd.net to provide high quality CPD for members. As an ACCA member, you are required to complete at least 40 relevant units of CPD each year, where one unit is equal to one hour. 21 units must be verifiable; the other 19 can be non-verifiable.
Verifiable CPD
Your accountingcpd.net course counts as verifiable CPD, if you can answer "yes" to these questions:
Was the learning activity relevant to your career?
Can you explain how you will apply the learning in the workplace?
You select courses that meet these criteria, and as you complete each course you get a CPD certificate so you can provide ACCA with the evidence that you undertook the learning activity.